If you are planning on visiting Vietnam, this is a random assortment of places, not necessarily including the obvious tourist draws, that might be of interest for further research (roughly ordered North to South):
SAPA (OR SA PA)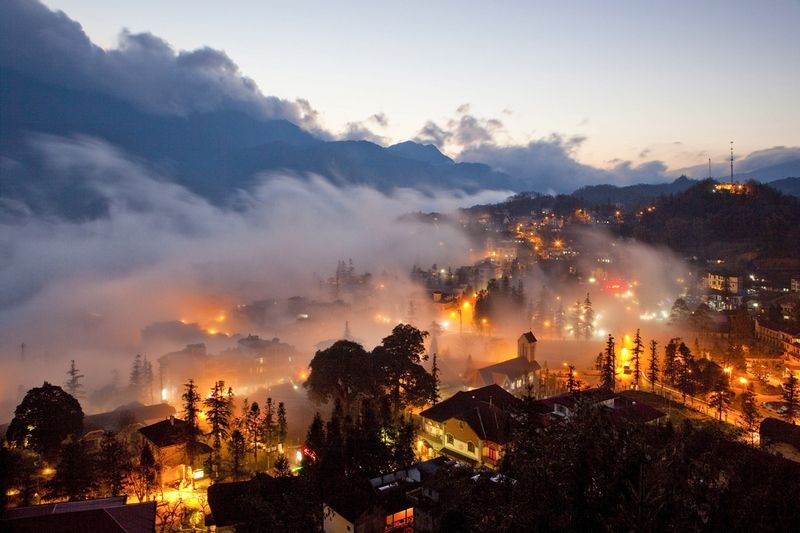 Sapa is located in the far northwest. It is home to various tribes such as the Hmong. Brilliant landscapes due to the tiered rice patties they have built into the landscape. Best to visit in August and early September for the green and yellow rice patties that are being harvested, or in April when the rice is being planted and various fruits are blossoming in the clear weather. Less popular alternative is Mu Cang Chai
HA LONG BAY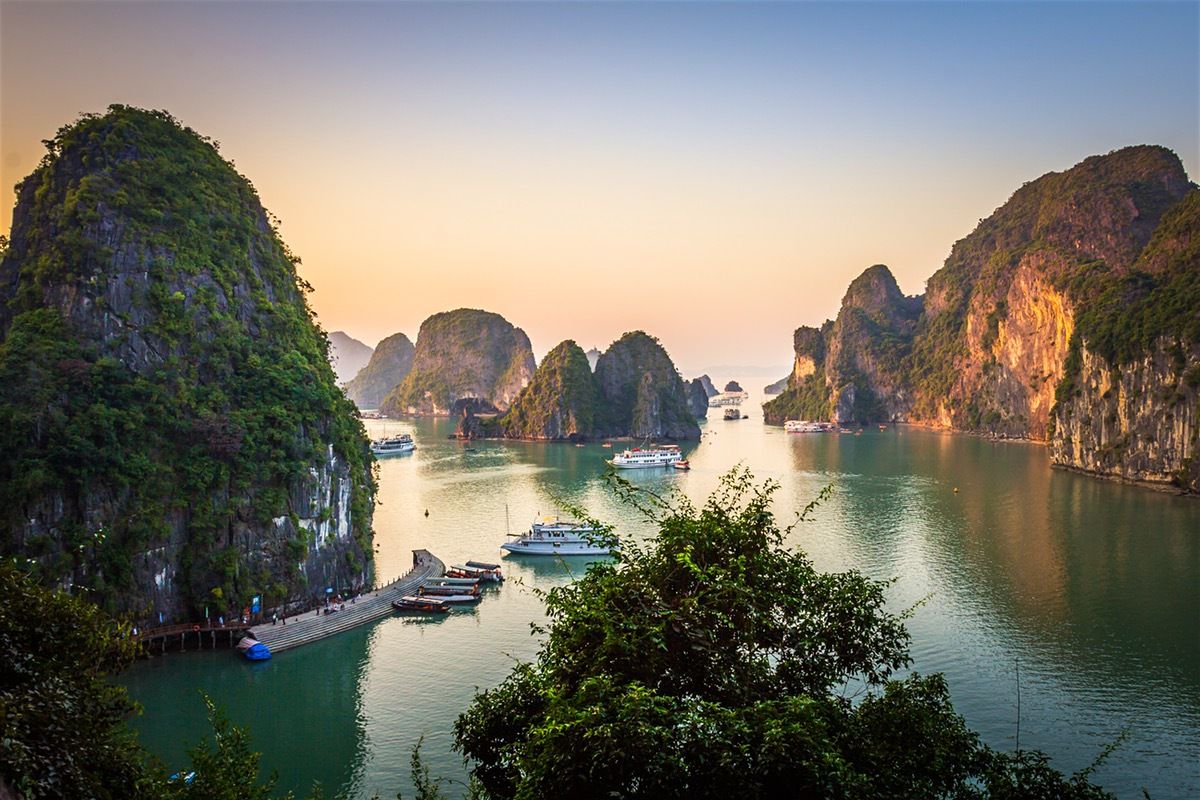 Ha Long Bay is a UNESCO site where coastal ecosystem meets the rainforest, located in northern Vietnam, four to five hours from Hanoi via bus. Well known and frequented for its scenery.
HUE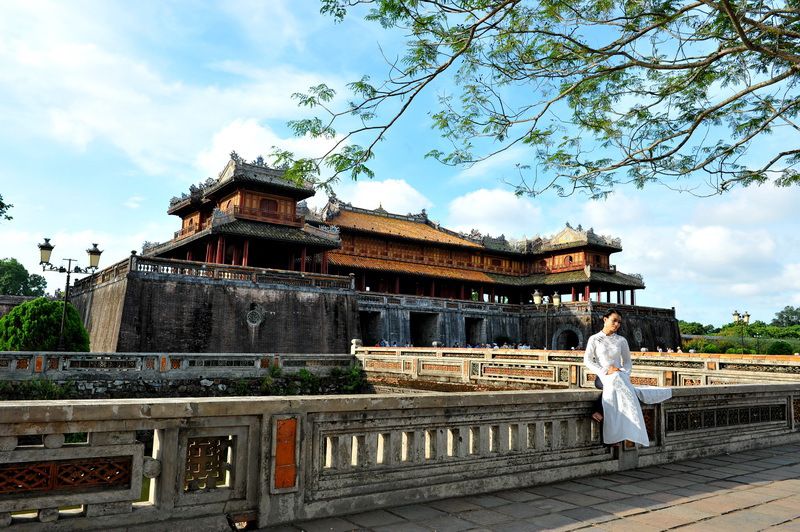 Hue is the former capital. Scenic (although less than optimal weather), some consider it the epicenter of Vietnamese food, war history (DMZ, Vinh Moc tunnels)
NHA TRANG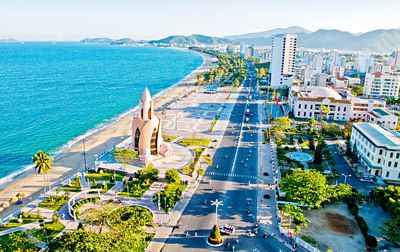 Nha Trang is a beach town with nightlife, like Mui Ne, there is large concentration of Russians. This is highly suggested by nearly all of the Vietnamese I have encountered. Note that rainy season is centered around October and November, although most of those non-Nha Trang-based Vietnamese recommending it always dispute this fact.
DALAT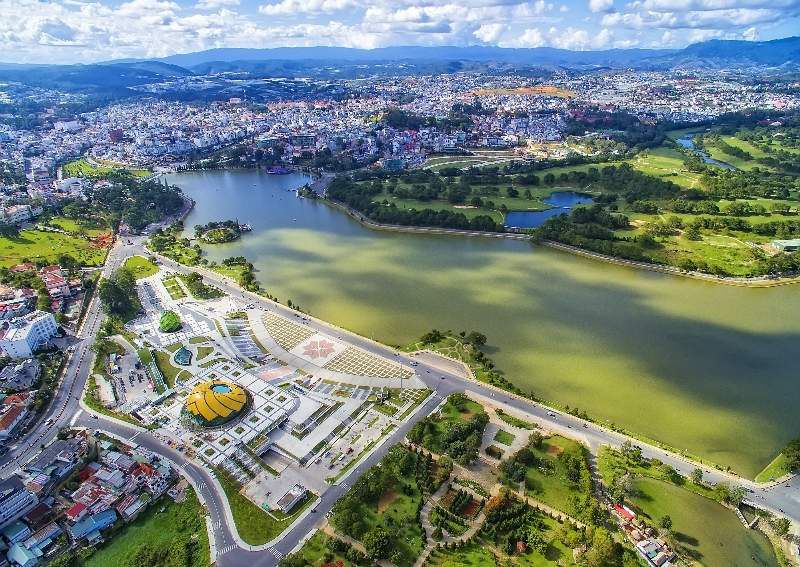 Dalat, as Vietnam Online notes, "Dalat looks like a cross between Vietnam and the French Alps. Many of its hotels and houses were built in a French style during the French colonization". The area is well touristed and one popular stop is Bao Dai's summer palace. It is also one of the few places that produces wine, although it is still in its infancy and perhaps not ready for the big time), lastly, it generally does not get hot here – with temps maxing out in the high 60's (20C) and averaging in the mid-60's (18C). Much of the Vietnamese coffee (and many flowers) comes from Dalat (if you want the real coffee epicenter, check out nearby Buon Ma Thuot) but is said to be more expensive to buy in Dalat than elsewhere. Investigate Vietnamese cocoa in Dalat if interested.
CAN THO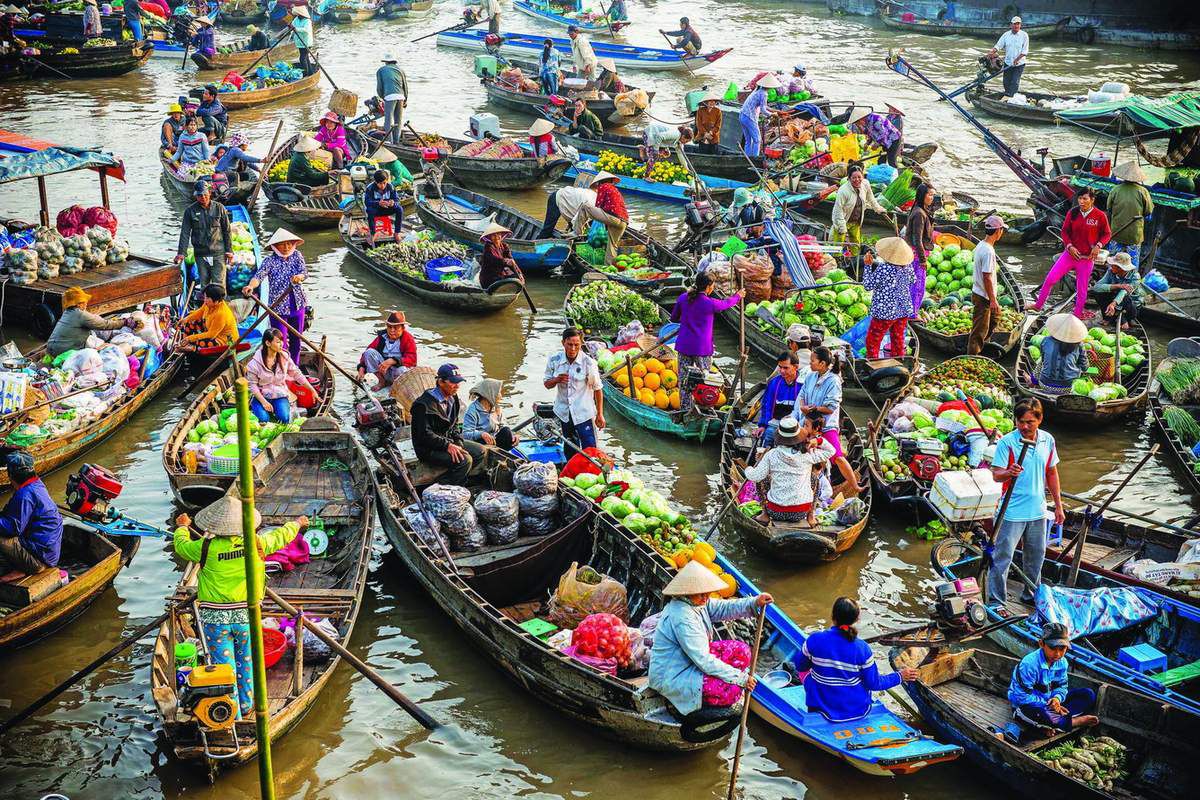 Can Tho is a nice youthful city in the Mekong Delta. Most tourists seem to show up, take a boat tour of one of the nearby floating markets (like Cai Rang) and then leave. However, it feels like a better version of Ho Chi Minh City (HCMC) personally. The people are friendly (and don't hassle you constantly as they do in downtown HCMC), the market along the waterfront is amazing, the food is great and the prices are good. I think if you come here and only see the floating market, you've wasted your time and your sleep.

PHU QUOC ISLAND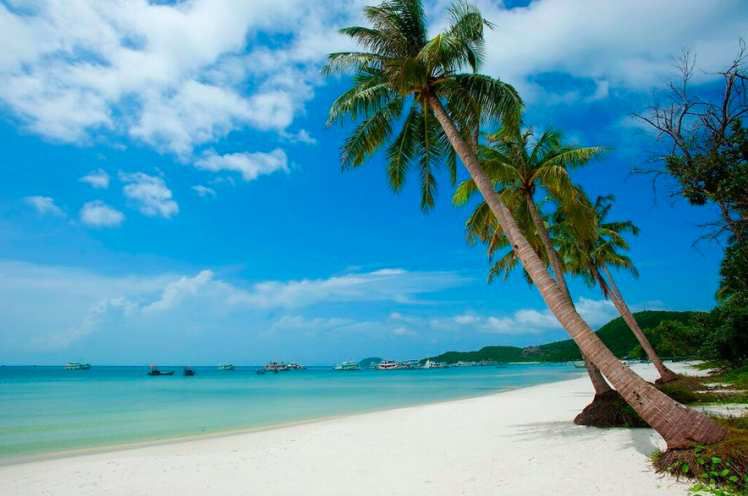 Phu Quoc is an island located south of Cambodia and west of southern Vietnam. Dry season mid-November to April, warm all the time (30's C / 80's F), remote and resort beaches line much of the coastline, great fresh seafood although more expensive than the mainland, some of the best fish sauce comes out of Phu Quoc such as Red Boat fish sauce and Khai Hoan fish sauce. In the north-eastern corner of the island are peppercorn farms (great quality peppercorn) and a national park with hiking.
To be honest, the beaches aren't that great and I only recommend Phu Quoc if you want to rip around an island on motorbikes and/or are interested in the fish sauce or peppercorn industries. Otherwise, I feel like you can get better beaches with less trash on them elsewhere. Further, the government is really pumping tourism which includes ridiculous waterparks and whatnot.

CON DAO ISLAND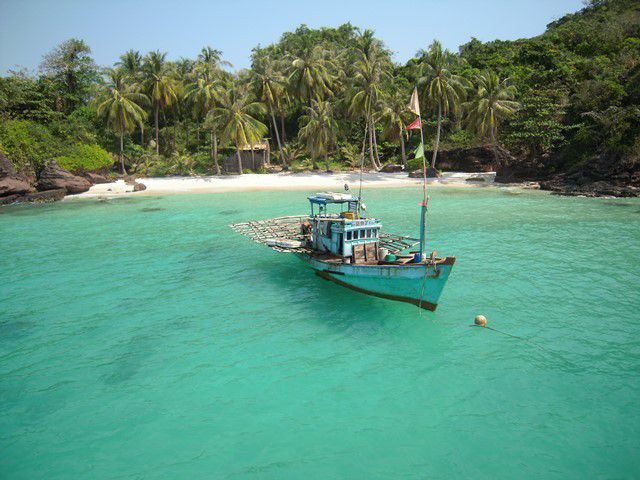 Con Dao is a Marine Nature reserve which is a place to avoid due to a lack of infrastructure and poor beaches OR a great place to go, due to the diving, history, natural scenery and the fact that infrastructure/development is rapidly advancing and thus, you must go now. You decide.
sourse: internet